On Saturday the 19th of August, the first ever Muscle Contest Vietnam was held at Quan Khu 7 Indoor Stadium. This professional bodybuilding competition is the first of its kind in Vietnam and had prizes worth 200 million VND up for grabs. The Muscle Contest was divided into 2 sections each for men and women: Men's Physique, Male Fitness Model, Women's Physique and Female Fitness Model. Competitors were able to register for both categories if they so wished.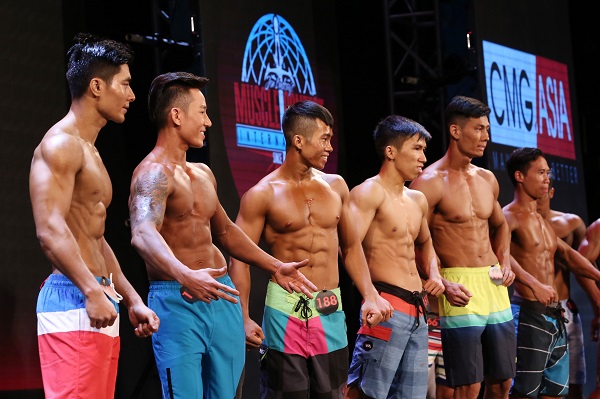 Muscle Contest contestants. Photo: CMG.ASIA
Preparations began at 7am in the morning with contestants applying tanning lotion and picking up their registration numbers. Having the skin look as tanned as possible is important in a competition such as this as it helps to highlight the body's muscle groups. Relatives, friends and bodybuilding fans all came out to supports the contestants as they took to the stage.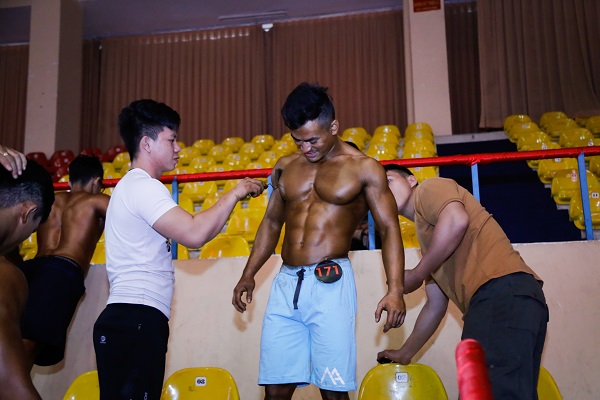 Photo: CMG.ASIA
The contestants were evaluated on their performance and in accordance with the international criteria of the Muscle Contest. One of the special judges, Tamer El-Guindy (President of Muscle Contest, arrived early to coach some of the contestants. With his years of experience in the industry, he knows exactly how to pose on the stage to show off the best angles. Before the competition began, Judge Tamer said that "changing your body is about changing yourself. It doesn't matter if you are beginning or not, you just have work hard and you'll be successful. I hope all the Vietnamese contestants will do well!"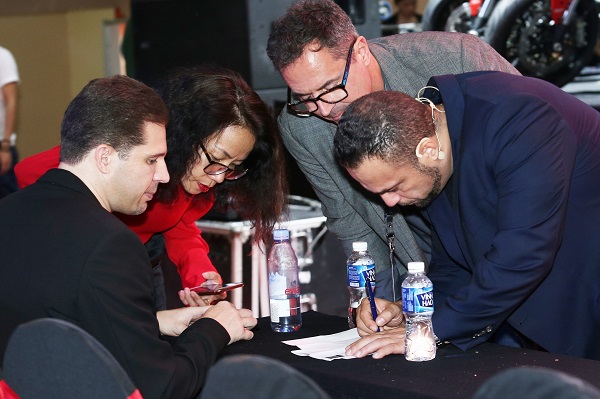 Photo: CMG.ASIA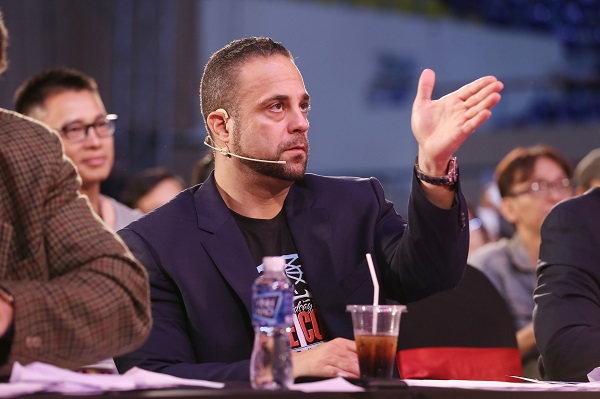 Judge Tamer El-Guindy, President of Muscle Contest. Photo: CMG.ASIA
The women's competition was a highlight of the day. All the women competing proved that being toned and muscular does not make you lose any of your femininity. Each woman stepped onstage with confidence, pride and wide smiles. The Fitness Model category required less of a focus on the muscles. The judges scored based on balance of shape, performance, appearance and style. Judge Lan Khue commented that "fitness models are becoming a trend in the world now. I'm judging their shape, how the crowd reacts to them and overall performance. It is important that they are confident and smile, this will definitely get them points from the judges."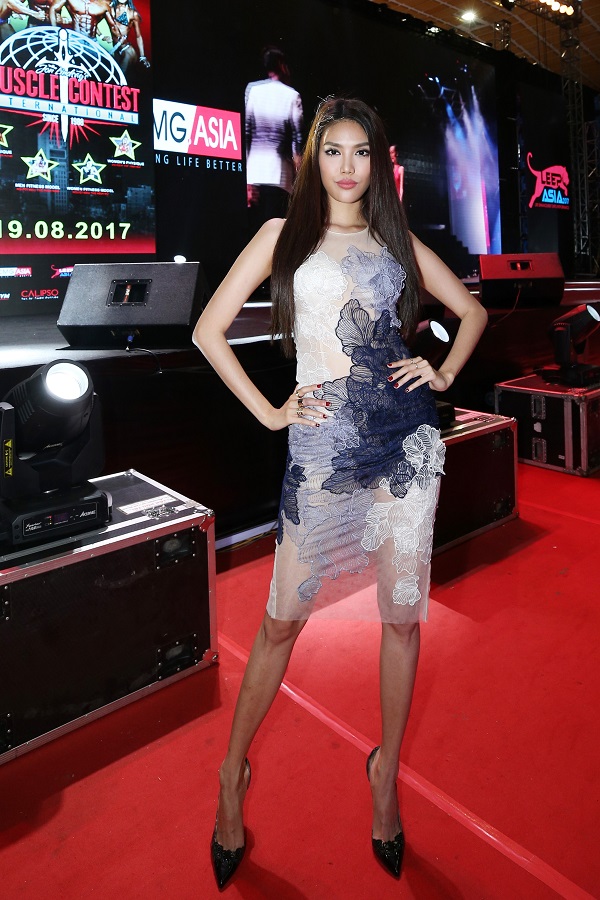 Judge Lan Khue. Photo: CMG.ASIA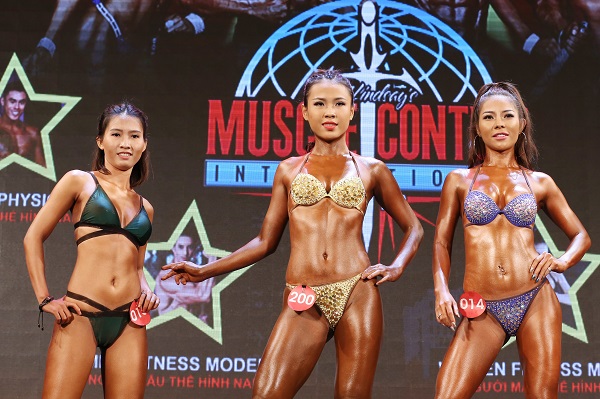 Photo: CMG.ASIA
Tran Nha (over 35 years old) and Le Van Tien (under 35 years old) were officially announced as the winners of the first ever Muscle Contest Vietnam. With great excitement, Le Van Tien shared, "I tried my best but I was worried! The Muscle Contest has really given me motivation to keep training and I hope that there are others out there who have a passion for fitness who will come out to the next Muscle Contest!" Tran Nha also shared after his win, "I go to the gym often and even though I'm 38 years old I want to prove that age isn't important. You put in the effort, get rid of bad habits and a good physique and health will come to you. I joined the Muscle Contest for those reasons and show that I'm confident enough to get on stage even at my age!"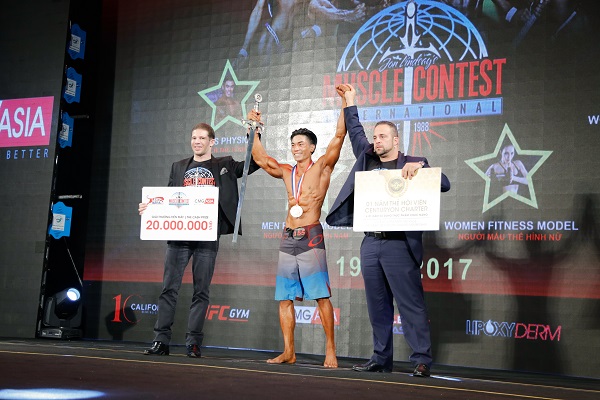 Judges Randy Dobson and Tamer El-Guindy awarding Le Van Tien. Photo: CMG.ASIA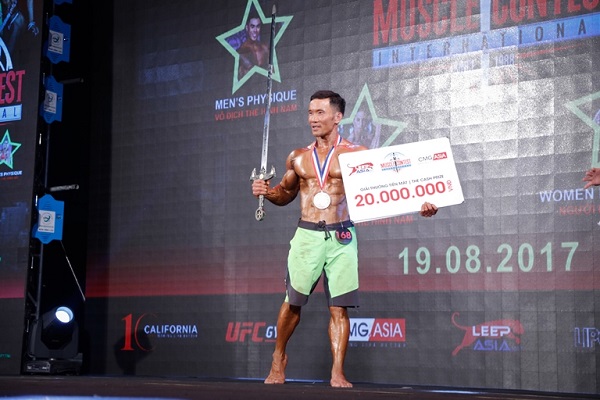 Tran Nha. Photo: CMG.ASIA
The winner of the Male Fitness Model category, Nguyen Thanh Tung, had a well-balanced form and the appearance the judges were looking for. "I'm really happy! I tried my best and won, it shows that all my hard work and training has paid off. Winning the Muscle Contest is not only a motivation to keep going but also for a future as a professional model. I hope the Muscle Contest will be a stepping stone for more and more people who have a passion for fitness like me," he shared.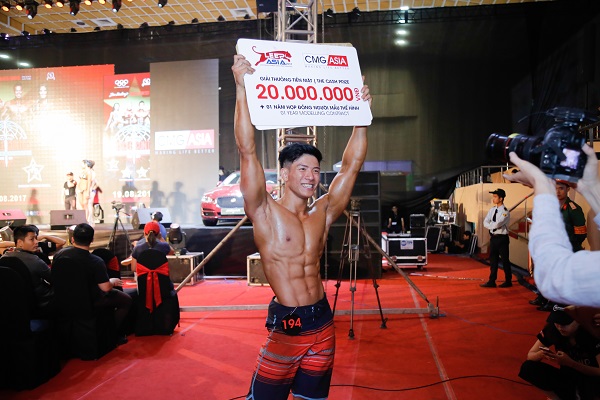 Male Fitness Model winner, Nguyen Thanh Tung. Photo: CMG.ASIA
The Women's Physique category was won by Vo Thi Phuong Hiep (over 35 years old) and Nguyen Thi My Thuong (under 35 years old.) My Thuong said, "I didn't have much time to prepare for the competition but I worked hard. Winning the Muscle Contest has really pushed me and I want to live my life with a passion for bodybuilding!" Phuong Hiep went on to say that "this contest is motivation for young people to start practicing. As a woman, I hope that bodybuilding will act as a way to keep me young, feeling healthy and loving myself."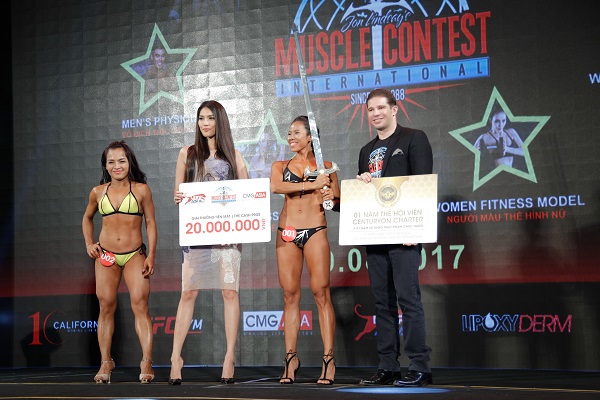 Lan Khue and Randy Dobson awarding Phuong Hiep. Photo: CMG.ASIA
My Thuong also went on to win the Female Fitness Model category. She will be a representative for the new generation of fitness models in Vietnam, she went on to add, "exercise is what earned me these two wins. I really hope that Muscle Contest will help the bodybuilding community develop here in Vietnam, especially for women."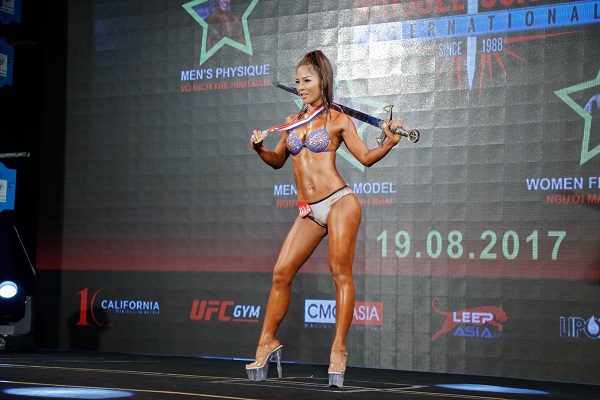 Double champion, My Thuong. Photo: CMG.ASIA
At the end of the event, Tamer shared with the audience, "Muscle Contest Vietnam and CMG.ASIA have successfully communicated the message that exercise and fitness help to make life better. If you didn't have the chance to compete this year, don't worry, we will be back, bigger and better! Keep practicing and we will see you at Muscle Contest Vietnam 2018!"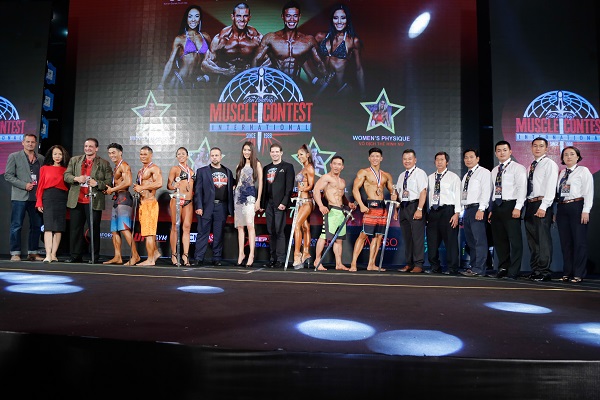 Photo: CMG.ASIA
After over a month of searching, Muscle Contest has found its winners. Hopefully the Muscle Contest will open the door and pave the way for professional bodybuilders in Vietnam. Moreover, it can act as inspiration and motivation for the Vietnamese people to lead an active and healthy life!