Lan Khue has officially been announced as the third judge of the Muscle Contest, the first professional bodybuilding competition in Vietnam! Lan Khue shared more about her new role with UFC Gym!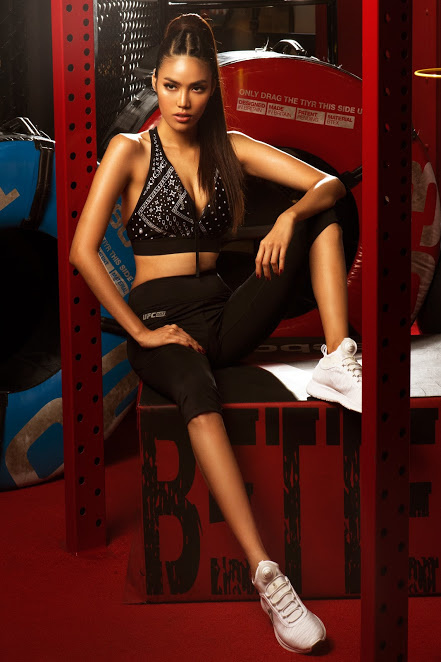 Photo: UFC Gym
Lan Khue's primary profession is a model and, as part of her job is to look beautiful, that comes with certain preconceived notions. Many believe that it is enough to simply look pretty and maintain a good figure but Lan Khue understands better than anyone that what is on the outside is not enough. To get where she is today she has had to work hard, push every day and train constantly. Having spent a long time putting in effort, both physically and mentally, she can confidently say, "I have the warrior spirit!"
"I don't train just to get a better body, I do it for my spirit, my inner force that I need to overcome enormous pressures every day," she shared. "I remember the first time that I finished a workout sessions that I never thought I would have been able to do, it was one of the most rewarding moments of my life. It helped me realise that I can get through anything if I put my mind to it."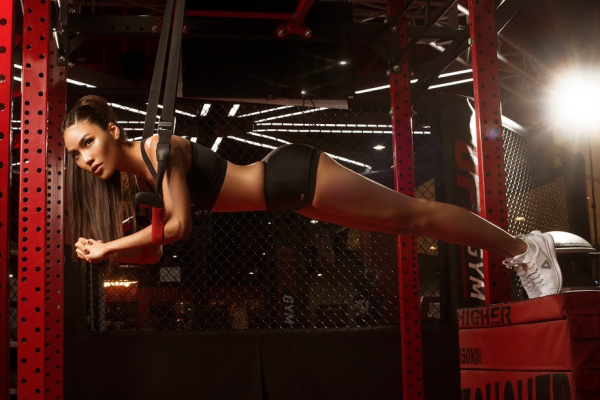 Photo: UFC Gym
Lan Khue represents today's modern, young woman: confident, strong, talented and eager to reach success through her own hard work. Women like Khue must always strive to conquer, to either overcome or be defeated. "There are so many pressures in today's world. People want to see a beautiful woman, a smart woman, a brave woman, people expect a lot." Khue knows that her greatest weapon is her strength, having the power to overcome challenges and protect herself. "I have always wanted to be an inspiration, to work together with the young people of today to help create a generation that not only has talent but is also healthy, full of energy and has the willpower of warriors."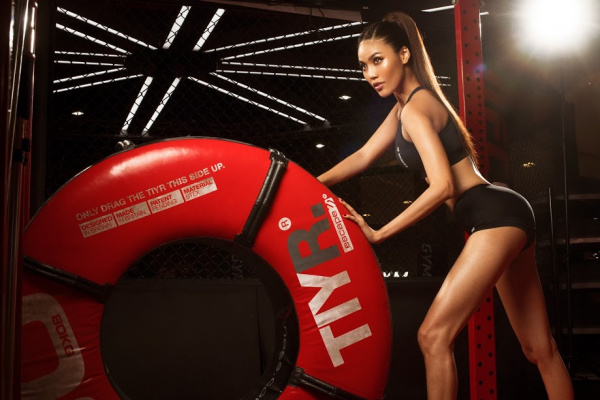 Photo: UFC Gym
"Anyone who takes the lead is the one who puts the first brick into a solid foundation," she said. That is something that Lan Khue has been recognized for; she helped create a movement that sees the habit of training as an integral part of a healthy life. When she was named one of the judges of the Muscle Contest, many believed that she was not suitable but she is slowly showing that she is fit to fill that seat. "I understand the feeling, the hardships of exercising. I know that achieving the body you want takes will power and effort," she explained. "At this point, the fitness movement is gaining momentum and events like the Muscle Contest of LEEP ASIA will act as a stimulus for public interest. The Muscle Contest will be a push to help young people develop an interest in exercising and fitness training."
Historically in Vietnam, aesthetic notions have no encouraged women to exercise. As a representative of the modern woman, Lan Khue has a desire to break the limits and prejudices that have been imposed for so long. "The Muscle Contest being open not only to men, but to women as well, is a testament to the change and transformation of the standards of beauty. This contest is forcing people to pay attention and change their views on the matter."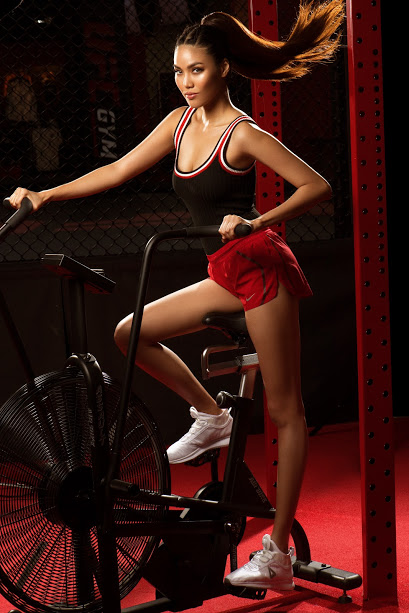 Photo: UFC Gym
Along with the ever-growing health movement, the Vietnamese standard of beauty is changing as well; it is moving gradually towards a stronger kind of beauty and personality. "This is making the general plane of beauty more diverse, it is not longer framed by the old style anymore," Khue continued.
New standards create new trends. The current trend today is health and fitness, where fitness models are seen as the new standard. Lan Khue shared a little about her assessment criteria, "firstly, it is about the look of the model. Second, also the most important factor, is how the audience reacts. I understand the interests of the Vietnamese public, what they like and what they want to see. Appreciating balance and harmony, Lan Khue will help to judge based on the muscular definition of contestants mixed with the beauty and tastes of East Asia, "The winner can't only be beautiful, I'm looking for overall beauty, from the skills to the spirit of the contestants."
Lan Khue will be judging the Muscle Contest, taking place on the 19th of August as part of the 3 day long LEEP ASIA. The Muscle Contest is a professional bodybuilding contest that is open to anyone with a passion for exercise and who is confident in their body. There are 4 separate categories: Men's Physique, Women's Physique, Men's Fitness Model and Women's Fitness Model. Don't miss your chance to be a part of the very first Muscle Contest in Vietnam!
To celebrate 10 years of Making Life Better in Vietnam, CMG.ASIA, which manages California Fitness and Yoga Centers, Eri International, UFC Gym Vietnam, CaliKids Academy and Yoga Plus, is hosting the Super X Prize, with a total prize value of more than 5 billion VND. This is a way for the corporation to thank all the loyal clients who have invested into their health with us over the past 10 years.
Visit http://www.xprize.vn or contact reception for more information on this exciting event.
Amy Lu (Calipso)
Learn more about UFC Gym Vietnam:

District 2 - Ho Chi Minh 3rd Floor, Thao Dien Pearl, No. 12 Quoc Huong, Thao Dien Ward

UFC Gym Website: http://www.ufcgym.com.vn/

Facebook: https://www.facebook.com/ufcgymvn