Life with a Heavy Schedule
Helping her husband run a multi-million dollar company with facilities throughout Asia, and thousands of employees, means that Mabel's schedule is always densely packed. She is constantly on the move, meeting various people and working on several projects at a time. "Our corporation, as a big family, has gone through many ups and downs to get where it is today. Once I was driving the boat I knew I needed to put in more effort because I had this responsibility not just to myself but to all of those who have trusted us on this journey," says Mabel.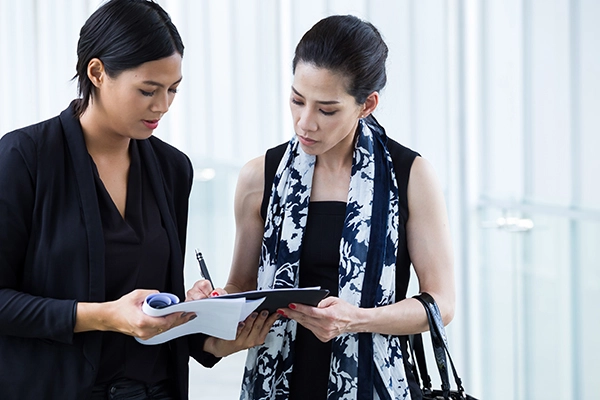 However, "Champion Mom" Mabel Mak not only has responsibilities to her "big family throughout Asia," but also to her own family, her husband and 8 year old son. According to Mabel, "my son is my greatest gift. He is a very easy going kid so there is not much stress. He is currently in 2nd grade so most of his time is spent in school or at tutoring. I do free myself from working out or appointments on the weekend though because that is our time together."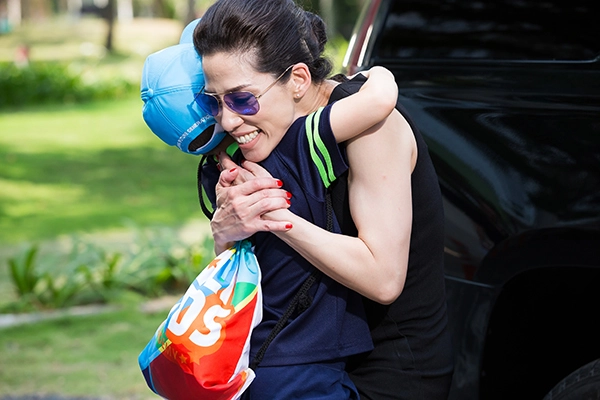 On the surface it may seem like Mabel's time is divided strictly between 2 activities: work and motherhood, but she still manages to find time to balance herself. How? A hard MMA workout.
MMA is Time Spent for Myself
Interestingly enough, it was Mabel who inspired CMG.ASIA to bring UFC Gym to Vietnam. "I have been working in the fitness industry, and an avid sportswoman, for over 20 years and the very first time I went to a UFC Gym, I knew that MMA was the sport I had been looking for. I want to share MMA with more people, especially women," Mabel said, cheerfully.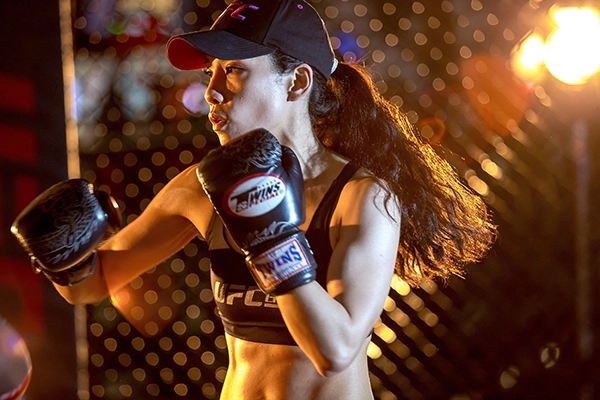 Many have asked her why, out of so many available forms of exercise, she chose MMA, a sport that is generally viewed as being "manly." "I feel that MMA training is a great conditioning and toning workout, in a one hour session I can challenge every muscle group in my body. Mentally, it can help reduce stress and some tactics help you with speed and reaction time, improving self-defence skills which are important," Mabel responds.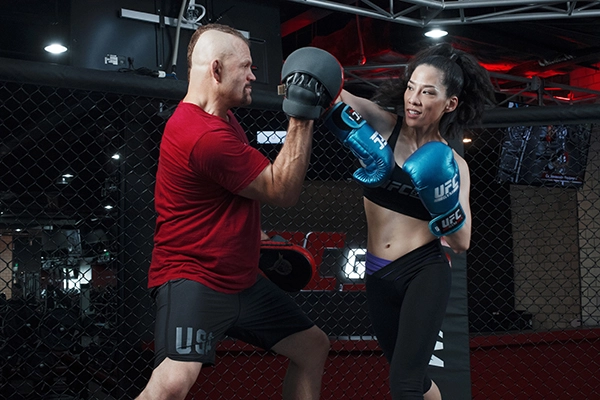 Mabel's favorite forms of MMA training are boxing and Muay Thai as they are full-body workouts, utilising both the upper and lower body. In order to excel, Mabel has spent many hours practicing hard with her coaches, of which she has several as each coach has a different teaching method. Mabel says she always encourages people to train with 2-3 different coaches as each one will teach you their specialty and this will make your workout more challenging.
MMA is a Lifestyle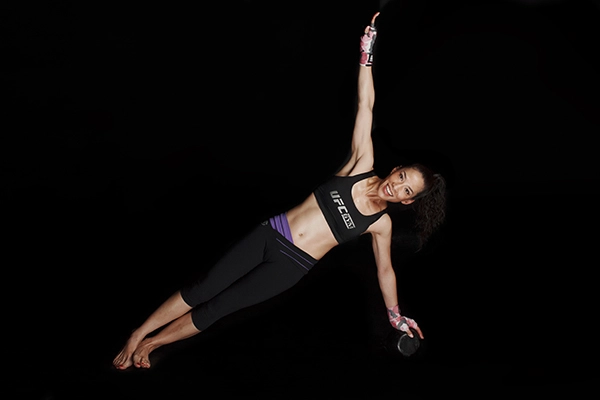 As a mother, Mabel fully understands the pressure of caring for children and families, especially on top of other responsibilities. "We are mothers and we are able to do many things at once, that's our right, but sometimes people say we have responsibilities that we need to make sacrifices for. That way of thinking needs to change. If I can't take care of myself then I can't take care of my loved ones. For me, MMA is how I take care of myself, formulate a healthy diet and routine to keep myself healthy. This is how I am able to take care of those around me and have the energy to play with my son," she says.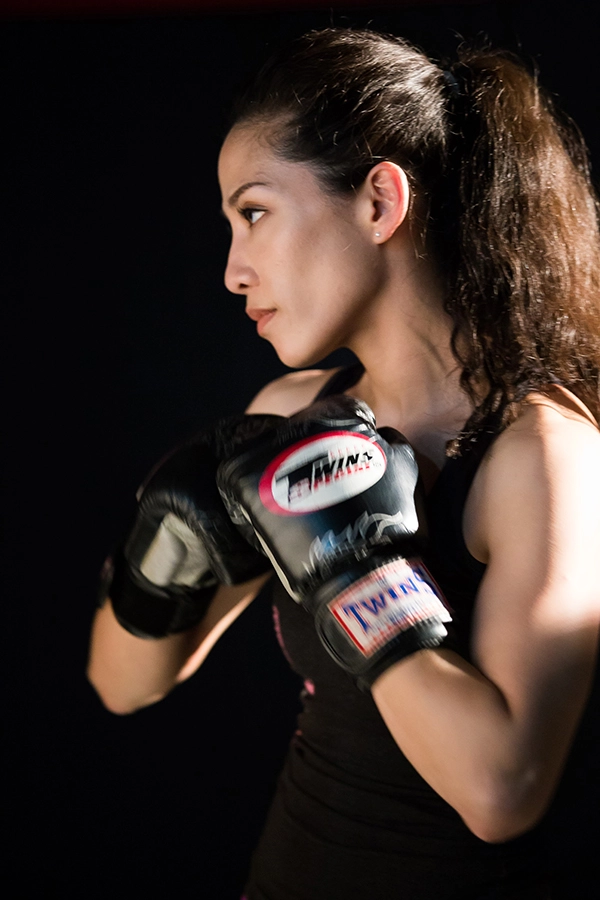 For Mabel, balancing her daily schedule isn't difficult, fitting in a one hour workout each morning after dropping Marcus off at school. "There are hundreds of reasons not to workout but it's your responsibility to yourself. In my experience, it is extremely important to find a coach whose timetable is compatible with yours, this way you are both held accountable for working out and gives you a boost to get into the gym," Mabel advises. "I know many women are afraid of MMA because of its inherent masculinity and the professional bouts and fighters can be intimidating but once you've tried it you'll see that MMA is like dancing. You don't lose your femininity, if anything the opposite is true! So many people I know have said that watching a girl practice MMA looks graceful, beautiful even!"
Lauren Wu - Calipso
Learn more about UFC Gym Vietnam:
District 2 - Ho Chi Minh 3rd Floor, Thao Dien Pearl, No. 12 Quoc Huong, Thao Dien Ward
UFC Gym Website: http://www.ufcgym.com.vn/
Facebook: https://www.facebook.com/ufcgymvn
Hotline: (08) 7108 9889