On the second day of LEEP ASIA (19th August), the Muscle Contest will be held for the very first time in Vietnam. The Muscle Contest is a professional bodybuilding competition that is open to people of all ages and genders and is an opportunity for female fitness enthusiasts so show their physiques. UFC Gym coach Duong Thanh has some tips to help women prepare for this exciting event!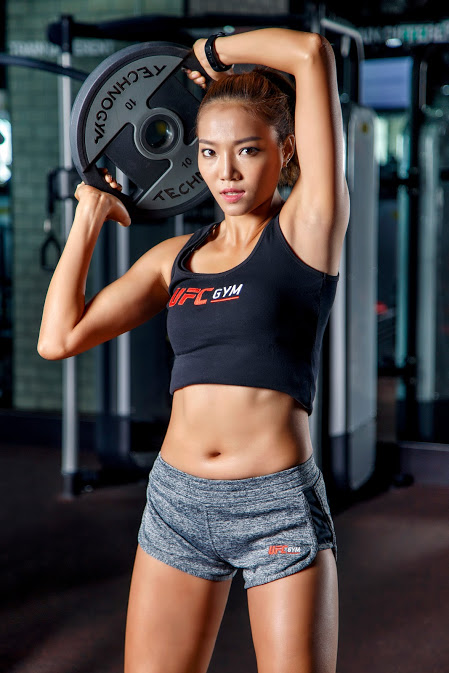 Coach Duong Thanh. Photo: UFC Gym
Understand Your Body
It is important for women to understand their physical characteristics so that they can focus on areas they need to work on and set achievable goals. If you are having trouble doing so yourself, get help from a certified trainer or someone with experience, especially if you are preparing to enter a competition. By doing so, you will save time and receive the help you need to get started straight away.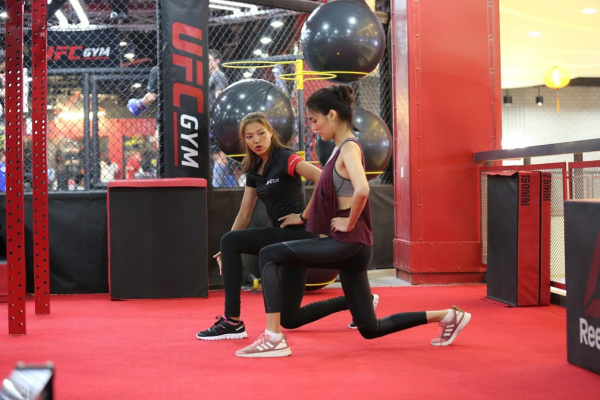 Photo: UFC Gym
"Men and women are very different in their physical characteristics. Men's hormones and such make it easier for them to gain muscle whereas for women it is a little more difficult. Not only that, it is harder for women to reduce fat, which is one of the most important things to pay attention to is the diet," Coach Duong Thanh shared. So, in addition to high intensity exercises, women should pay special attention to their diet.
Nutrition is Key
A key component to preparing for a bodybuilding competition is to reduce body fat as much as possible, when you reduce fat it is easier to build and maintain muscle. Coach Duong Thanh says, "absolutely limit fatty foods, but that does not mean that your body doesn't need them. Everyone needs adequate nutrition and when you cut something completely out of your diet it can lead to negative effects. Replace fatty foods with skim products or foods that contain saturated fats or nutrition supplements."
Photo: UFC Gym
Along with reducing fat, you need to build muscle. Protein, protein and protein are the key words for this process: "You can use protein powders and protein bars alongside with conventional foods in order to speed up the process and save time if you are about to enter the Muscle Contest." Ensure you are consuming enough protein as it is inherently more difficult for women to gain muscle so don't be afraid to add more than your usual amount to your diet.
Clearly Define Your Goals
When deciding to enter the Muscle Contest, female contestants should clearly identify all the elements from the very beginning. In addition to setting goals in order to motivate yourself, you should also be smart about assessing where you are and what you need to match the criteria of the competition. "The Muscle Contest is not just about looking good and participating in bodybuilding, you need to exercise to have the overall look, reduce fat, increase muscle tone, become firmer to pass each round of the competition," Duong Thanh explained.
Look carefully at the criteria set out by the contest that you will need to fulfil in order to win and then plan out the corresponding training program. "You should know how much time you have to prepare before deciding to officially register. A bodybuilding contest will usually require you to already have a solid fitness foundation. If you are not confident enough in your shape and physique then just set a goal to learn rather than win, this way you won't feel as much pressure and the entire experience will be more comfortable and exciting.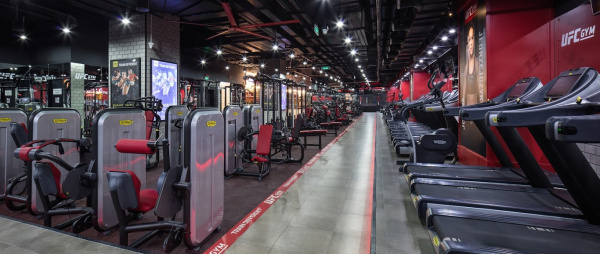 The Muscle Contest will officially be held on the 19th of August at the Quan Khu 7 Indoor Stadium as part of LEEP ASIA 2017. Don't miss your chance to be a part of very first Muscle Contest in Vietnam!
For more information about the Muscle Contest and how to get tickets, click here!
To celebrate 10 years of Making Life Better in Vietnam, CMG.ASIA, which manages California Fitness and Yoga Centers, Eri International, UFC Gym Vietnam, CaliKids Academy and Yoga Plus, is hosting the Super X Prize, with a total prize value of more than 5 billion VND. This is a way for the corporation to thank all the loyal clients who have invested into their health with us over the past 10 years.
Visit http://www.xprize.vn or contact reception for more information on this exciting event.
Lauren Wu (Calipso)
Learn more about UFC Gym Vietnam:

District 2 - Ho Chi Minh 3rd Floor, Thao Dien Pearl, No. 12 Quoc Huong, Thao Dien Ward

UFC Gym Website: http://www.ufcgym.com.vn/

Facebook: https://www.facebook.com/cfycvn