BodyPump is a group fitness class that combines weights with music in a new and unique way that allows for rapid muscle growth. UFC Gym has some tips to getting the most out of your BodyPump experience!
Find a Professional Instructor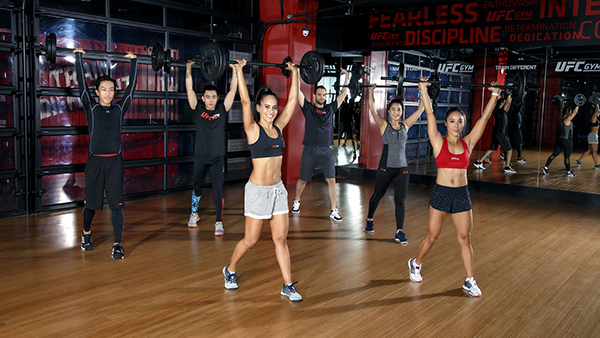 Photo: UFC Gym Vietnam
With workout equipment, such as weights, platforms and bars, now available and easy to purchase at stores, many believe that they will be able to do BodyPump at home. However, an experience instructor is required in order to guide you through the moves correctly and provide the right level of detail. In the beginning of class, the coach will start you off with light exercises before moving on to more difficult and intense moves, targeting the body's main muscle groups. If you are performing these moves incorrectly then you won't be able to achieve the results you want.
Don't be too Hasty
Just as with any new type of workout, BodyPump requires a level of patience. When starting out, follow your coach's instructions without racing to weights that are too heavy. This is another reason why it is recommended that you practice BodyPump under the guidance of a professional, so you can talk to someone with experience. If the level of intensity is too high, don't be shy to let your coach know and change to a lighter weight. As BodyPump utilises weightlifting techniques, the risk of injury to shoulders, back and arms is real so it is important to be careful in order to minimise the risk.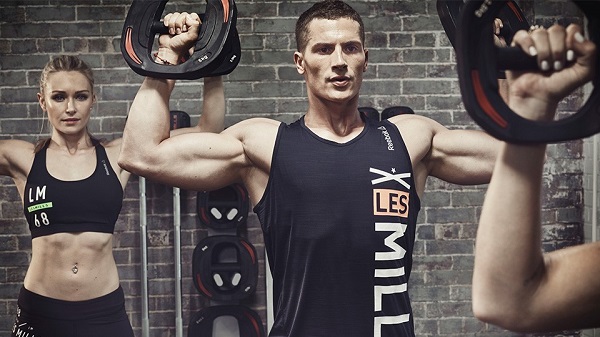 Photo: Les Mills
Also, while BodyPump helps improve muscle tone, it takes time. Don't expect results after one or two classes, persist in your practice and you'll achieve your desired outcome!
Music Matters
What makes a difference in BodyPump classes is the music so don't ignore this important factor! Music is included in the design of each class so listen to it, feel the rhythm and allow it to keep you motivated and pushing past any fatigue you may feel. The BodyPump music is specifically chosen for each class and type of exercise so make sure to register and attend a professional BodyPump session.
Don't Forget About Nutrition
No matter what type of exercise you're doing, nutrition plays a big role. If you want to boost muscle with BodyPump, you'll also need to burn fat. Cut down on starchy foods and take care of the type of foods you're consuming. Add protein and lean meats into your diet that will support the process of building and developing muscle. Consult with a dietician for advice on which foods best suit your workout routine.
Take Breaks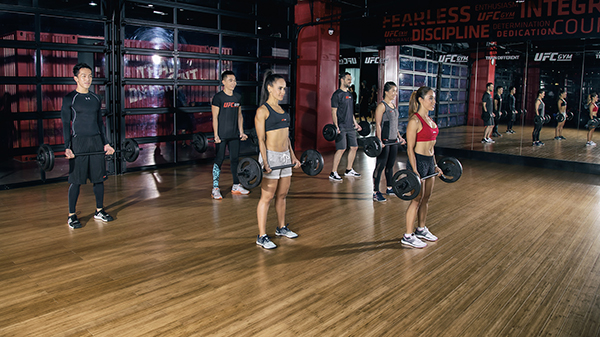 Photo: UFC Gym Vietnam
After each exercise the coach will take short breaks to allow muscles to recover as well as to adjust weights for the next set. This is important to muscle growth as limiting pressure on muscle groups will help to prevent injury. You should take part in BodyPump 2-3 times a week but make sure to rest in between each class. When training, muscles will work hard to strengthen in order to achieve the highest level of gains so it is important to allow the muscles to return to normal to avoid pain when performing daily activities.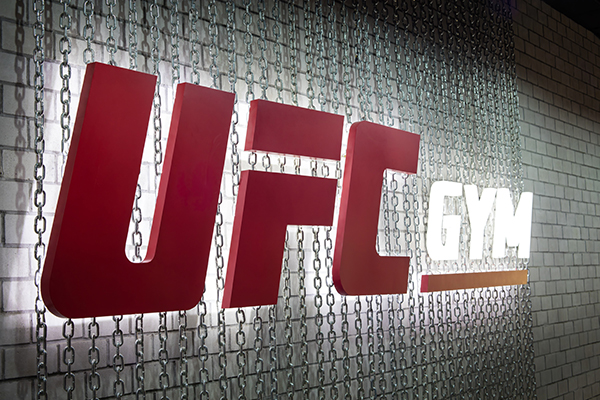 With these tips you are ready to join a BODYPUMP ™ class at UFC Gym Vietnam this summer! Our experienced coaches are always happy to give detailed advice and tips on what training routine is best for you so come in today!
To celebrate 10 years of Making Life Better in Vietnam, CMG.ASIA, which manages California Fitness and Yoga Centers, Eri International, UFC Gym Vietnam, CaliKids Academy and Yoga Plus, is hosting the Super X Prize, with a total prize value of more than 5 billion VND. This is a way for the corporation to thank all the loyal clients who have invested into their health with us over the past 10 years.
Visit http://www.xprize.vn or contact reception for more information on this exciting event.
Lauren Wu (Calipso)
Learn more about UFC Gym Vietnam:

District 2 - Ho Chi Minh 3rd Floor, Thao Dien Pearl, No. 12 Quoc Huong, Thao Dien Ward

UFC Gym Website: http://www.ufcgym.com.vn/

Facebook:  https://www.facebook.com/cfycvn

Hotline: (08) 7108 9889